Town Clerk's Office:  (603) 887-3636
Fax: (603) 887-4334
Erin Newnan, Town Clerk/Tax Collector (2017)
Barbara Cannon, Deputy Town Clerk
84 Chester Street
Chester, NH 03036
Email:  chester9@gsinet.net
Counter Hours:                                                                           
M-W-F       8:00 am to 1:00 pm                                                                                                                        Tuesday  12:00 pm to 7:00 pm                                                                                                                               Thursday  12:00 pm to 4:00 pm
3rd Saturday of the month     8:00 am to 12:00 pm
The Town Clerk's Office will be closed on Tuesday, November 8th for the General Election.  We are now accepting requests for absentee ballots.                           
Chester's voting place is at the MPR, 84 Chester Street.  Polls will be open on November 8, 2016 from 7:00 am to 7:00 pm.  Please send in your absentee ballot request to the Town Clerk's office as soon as possible.
Absentee Ballot Application 2016 Elections NEW
Are you a college student or are temporarily out of state for the election and are NOT registered to vote yet in your home town of Chester?  Please fill out the Absentee Ballot Application and email it to chester9@gsinet.net.  We will send you a packet that will allow you to register and vote in the November 8th Presidential Election.
One4All                                                                                                                                                                    One4All is an accessible voting machine develop by the State of NH that allows voters who are blind or visually impaired, or who find it difficult to complete a paper ballot to vote independently.  It consists of a tablet and auditory prompts that allow you to vote the ballot.  The NH Association for the Blind has produced a video about how the system works.
https://www.youtube.com/watch?v=g6jgmIdG56M
The Town Clerk will be testing ballots on Tuesday, November 1, 2016 at 2:00pm.
This office collects property taxes, current use tax, timber tax, gravel tax and places municipal liens on personal property. This office also registers your car, registers you to vote (with the exception of 10 days before an election), licenses your dog, provides you with your marriage license, fill and dredge permits, provides certified copies of marriage, births and deaths. Keeps all minutes for all Boards in the Town of Chester. Provides absentee ballots for you, collects parking tickets, etc.
As of February 1st, 2010, the Town Clerk's office can take credit/debit cards for car registrations, dog licenses, parking tickets and marriage licenses.  The cards we honor are:  VISA, Master Card, American Express, JCB, and Discover.  We are pleased to provide you with the following information.  As of September 26, 2013, residents may click on the following logo to see our Site Certification Certificate for your safety and security while using your credit/debit cards.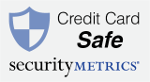 We cannot make change for $100 bills for DMV transactions or Tax payments.  We can only accept $100 bills if you have the exact amount due.
Voting
Chair, Supervisors of the Checklist:  Dianna Charron, (603) 887-4617
Voter Registration:    You may register to vote at the Town Clerk's Office during regular business hours with the exception of 10 days before an election. Bring your driver's license or state issued identification card and one of the following: birth certificate, passport, or naturalization papers.
The date for the State General Election/Presidential Election has been set for Tuesday, November 8, 2016.
Now is the time for you to register to vote or request an absentee ballot.  Make your vote count!  Be sure to declare a party for all primary election absentee ballot requests.
Absentee Ballot Application 2016 OFFICIAL
Get answers to your questions about voting in New Hampshire and how to request an absentee ballot.  Voter Registration and Absentee Ballot Requests
 Voting Procedures
Taxes
Taxes are due July 1 and December 1.
Please click on the following for Instructions for online Tax Payment and Lookup Information  a.  Thank you.

For your convenience, you may pay your taxes online by using the following link:
Fines:
Vehicle Registration Forms and Information:
E-Reg: Electronic Vehicle Registration System

Participation Sign up Link – click here Poll Regarding Other E-Services: click here. How can we better serve your needs? E-Reg Privacy Policy – click here. EB2GOV and its participating communities are committed to safeguarding your privacy online.
All dogs must be licensed by April 30th each year in order to avoid the added cost of a Civil Forfeiture in the amount of $25.00 plus the license and late fees, per NH RSA 466:13. Dogs may be registered in-person at the Town Clerk/Tax Collector's Office or by mail.   (Click the link above to download an application.)  Send vaccination certificate, spayed/neutering certificate, check for the correct amount and a self-addressed envelope to my office. Unaltered males or females are $9.00, spayed and neutered dogs are $6.50 and seniors (65 or older) the first dog is $2.00, then the regular fee after that.
E-Reg:  Electronic Dog License Registration System
(Click on the link below to register your dog electronically, please be sure to start with the numbers zero, zero, ("00") for all tag numbers.) E-reg dog licensing – Town of Chester
All Vital Records:
Certified Copies
Certified copies of birth certificates, death certificates, and marriage certificates are available during our counter hours.  There is a $15 fee for the first copy and a $10 fee for each additional copy.  For your convenience, applications may be downloaded and printed:
Application for a Copy of a Marriage License
Application for a Copy of a Birth Certificate
Application for a Copy of a Death Certificate
Please click on the following link for requests by credit cards or ACH: https://www.eb2gov.com/scripts/eb2gov.dll/EPay/Main?towncode=810&source=VR
Marriage Licenses
Marriage Licenses will be done by appointment only. Call 887-3636 for an appointment.  A marriage license is $50.00, and is good for 90 days.  Both applicants must apply together.  You will need to bring photo ID and proof of your age.  If this is a second (third…) marriage, you will need to bring a sealed copy of a divorce decree or a certified copy of a death certificate, whichever applies.  Please allow for one hour to complete the license.  
Fill & Dredge Permit: On a fill & dredge you need to bring in the completed application per the application sheet. You will also need a check for $10.00 made out to the Town of Chester and you must have the envelope that goes to the State, weighed and have the correct certified postage.